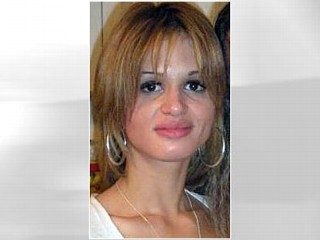 Waiting patiently for something to break on the Craig's List murders has been like watching grass grow. Very slow. Is it because there is nothing to the amounting suspicions or has there been attempts to cover up the truth? Where there is smoke, there may be fire. Let's begin with Shannan Gilbert's case. An independent autopsy performed by Dr. Michael Baden strongly suggests that a hole may have been drilled in the hyoid bone near her throat.
Dr. Baden
wrote:
"...
the larynx was missing and only the body of the hyoid bone was found; the two greater horns of that neck bone were missing. These structures, the larynx and the hyoid bone, are often fractured during homicidal manual strangulation... T
here is insufficient information to determine a definite cause of death, but the autopsy findings are consistent with strangulation."
Attorney John Ray, hired by Shannan's family said,
"The autopsy findings are consistent with homicidal strangulation... just like the other women." The attorney is referring to f
our other victims that may be the product of the same serial killer or killers. The four were found wrapped in burlap off Ocean Parkway, in December 2010 in Gilgo Beach. Gilbert also vanished in May 2010, after making a desperate 911 call. In the call, Gilbert is heard screaming, "They're trying to kill me." Shannan Gilbert had allegedly been hired as an escort. When her body was found, the Suffolk County Medical Examiner ruled she had drowned. Shannon's family never believe the medical examiner's cause of death.
As has become increasingly common in suspected murder cases, the family of Shannon Gilbert has sought to accelerate justice by filing a civil lawsuit against Dr. C. Peter Hackett who had owned a home in Oak Beach. Shannan's mother claims Dr. Hackett had medicated Shannan near the time she went missing. Dr. Hackett has been deposed three times in the civil case but has never been charged with any crime associated with the murders.
There are perhaps as many as 17 murders that could be related. When it comes to a possible cover up, no one is above suspicion. On the other hand, perhaps not all of the murders are related and the real suspects are truly unknown. From the outside looking in, one can only hope that FBI can sift through all of the smoke and mirrors and find justice for Shannan and the others.
All suspects are presumed innocent unless otherwise proven in a court of law!